Image

Image

A very high volume of passengers is expected at EuroAirport over the coming Ascension and Pentecost weekends. An early arrival at the Airport is therefore strongly recommended.
Image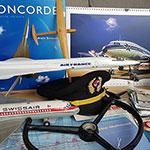 The 18th edition of the EuroAirport Aviation Collectors' Fair will take place on Sunday, March 26, 2023 on the 5th floor, in the South Terminal of the airport building (on the Swiss side). The collectors' tables will be organised around the "Luminator", Jean Tinguely's last work of art.
Image

Flights to 100 destinations via 27 airlines: the flight plan for the summer season will start on March 26, 2023 with a number of new destinations.
Image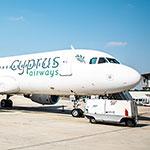 Cyprus Airways will connect EuroAirport to Larnaca in Cyprus starting May 10, 2023. The flight connection will be offered twice a week on Wednesdays and Fridays.