Objects forbidden in the hold
Never leave your baggage unattended!
Report any suspicious or abandoned baggage or parcel!
Do not accept any baggage from a third person!
For security reasons, certain items are forbidden in the hold, namely:
Image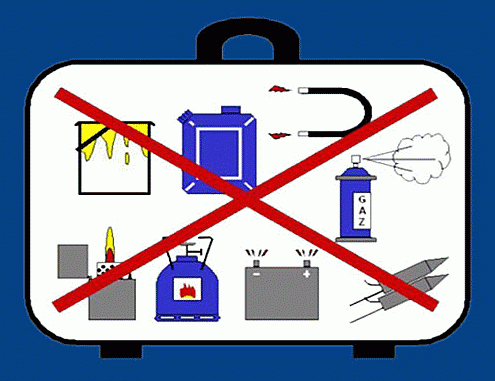 Explosives
Inflammable liquids, solids or gases
Oxidizers and organic peroxides
Toxic or infectious substances
Corrosive substances
We advise you to register your baggage and other objects in the hold if possible (particularly objects forbidden in cabin luggage) and to carry in your hand luggage only what you absolutely need for your journey.

Ask your airline about the number and size of items of baggage you can put in the hold. Every airline has its own regulations.
Regulations of the European Union laying down detailed measures for the implementation of the common basic standards on aviation security (information on hold baggage: see section 5)