Air Cargo at EuroAirport
Welcome
Image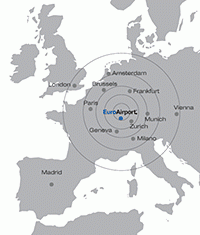 Air cargo is a sector that has a strong influence on the smooth functioning of a country's or a region's economy. In particular, it helps optimize the country's supply of goods. In addition to this, the air cargo sector is an important employer at EuroAirport and in the tri-national region.

Air cargo needs can be different. At EuroAirport, we handle general cargo as well as express cargo for urgent consignments and charter flights for unexpected special transports.


 
Image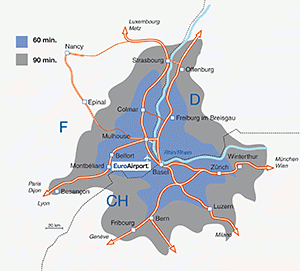 Geographical Location
EuroAirport is the only binational airport in the world that serves the needs of a tri-national region. The airport is situated directly on the borders of Switzerland and France and 5 km from Germany. Goods from and for Switzerland and the EU zone can thus be imported or exported at our location. Thanks to ideal road connections towards Swiss, French and German highways, the goods benefit from a quick and reliable access to and from the clients.
Our offer
Image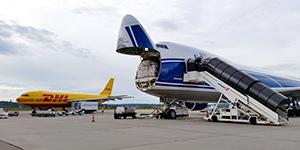 Together with our partners of the logistic chain, we offer a variety of services at EuroAirport. Indeed, various goods and products can be handled at the airport through appropriate infrastructure. Main advantages include efficient processes and short distances that allow transit times to remain as brief as possible. In addition to this, all service providers are gathered under one roof.

With the new Cargo Terminal (see below), the infrastructure benefits from more handling surface.

With a length of 3,900 meters, the main North-South runway (ILS 15 - CAT IIIA & B / ILS 33 - CAT I) can be used by all types of aircraft..
Image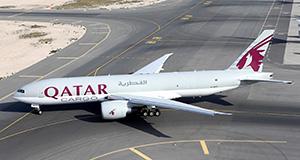 Development of aircraft fleet
In comparison with an MD11 cargo plane, a more modern Boeing 777F allows a decrease in fuel consumption of up to 51%. This development towards more efficient and quieter airplanes will continue also in the future.




 
The new Cargo Terminal
With this new state-of-the-art facility,  EuroAirport invests in a new infrastructure which meets the requirements of local companies. Furthermore, it is thus better equipped to handle the expected increase in volumes over the coming years, especially in terms of temperature controlled goods.

Warehouse and offices also answer to the highest requirements in terms of sustainable development and energy efficiency.
Image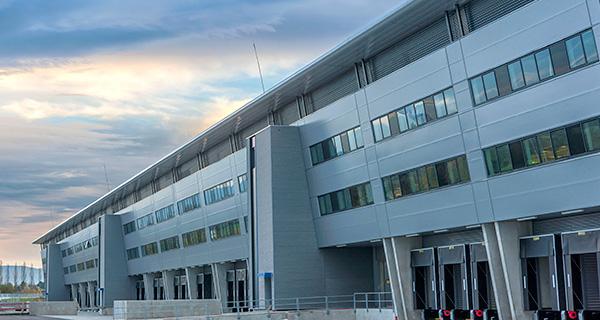 The new infrastructure assures efficient delivery and handling processes for the regional export-oriented companies, especially for the pharmaceutical industry, as well as continuously monitored temperature control between 15 and 25°C inside the warehouse.

The new Cargo Terminal is also situated in close proximity to the highways A2 and A3 in Switzerland, A35 in France and A5 in Germany.

Infrastructure:
21000 m2 of surface area divided into 7 modules
Surface area of 3000 m2 per module without supporting pillars
9 truck docks per module
6000 m2 of office space on two floors
Two parking bays for full freighters in front of the facility
Temperature controlled between 15 and 25°C
Various cold storage rooms for 2-8°C or -20°C
Truck and car parking
Certifications:
Image

 CEIV certified since November 2017
Liens
IATA
IG AirCargo
TIACA
Logistikcluster Region Basel
Pharma.Aero
Pharma Logistics Club
Image