Computer Integrated Environmental MAnagement System (CIEMAS)
(Environnemental noise measurement)
The CIEMAS system continuously records the measured noise values, which are analysed as required. In order to be able to accurately identify the noise due to passing aircraft, the system also processes radar data provided by the DGAC (Direction Générale de l'Aviation Civile, French civil aviation authority).
Image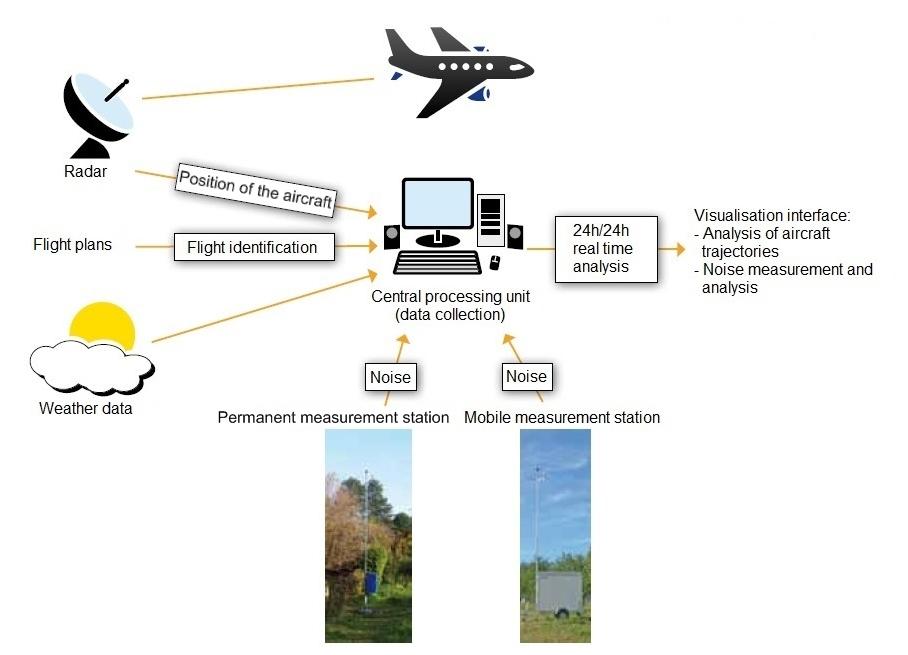 Basel-Mulhouse Airport has 15 permanently installed noise measuring stations and 1 mobile noise measuring station, which are located both at the airport and in the surrounding towns and villages:
Image
01     Runway 15 threshold
02     Runway 33 threshold
03     Runway 26 threshold
04     Runway 08 threshold
05     Silencer
06     Blotzheim
07     Bartenheim
08     Basel-Neubad
09     Allschwil
10     Efringen-Kirchen
21     Binningen
22     Buschwiller
23     Hésingue 2
24     Mobile station
25     Neuallschwil
26     Hardt
Refer to our online tool TraVis for current flight tracks and noise measurements.

Statistics on noise and aircraft movements can be found on WebReporting.

 
Last update - September 2021 -