Airport Carbon Accreditation
The ACA Certification Program
Image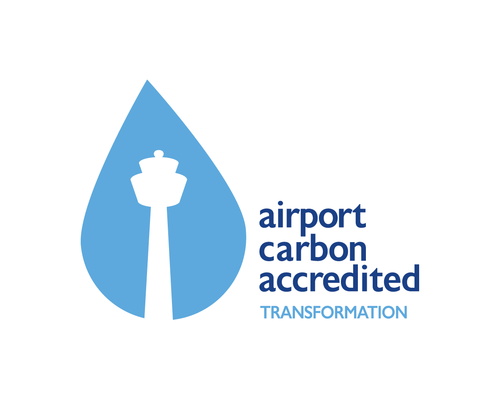 It is nowadays essential to take climate concerns into account. Greenhouse gas emissions, which are largely caused by human activities, contribute to global warming. Numerous countries are involved at the international level and implement measures on the national level with the purpose of reducing greenhouse gas emissions.

ACA has been introduced by the Airports Council International (ACI) Europe, and is an independent certification system for airports that aims to account for and reduce greenhouse gas emissions. This certification assesses and certifies the efforts made by airports to reduce their greenhouse gases.

The program consists of 6 certification levels:
1: Mapping = Determination of the sources of emissions in the airport's sphere of influence and creating a CO2 balance. Definition of direct and indirect emissions on the basis of the Greenhouse Gas Protocol (GHG).
2: Reduction = Establishing a management plan with concrete reduction targets and checking compliance with these targets.
3: Optimisation = in addition to recording and reducing the airport's "own" emissions, third parties are also involved in these efforts (e.g. companies on the airport platform)
3+: Neutrality = Compensation of emissions that cannot be reduced, with the purpose of achieving CO2 neutrality for directly influenceable emissions that are due to airport operations.
4: Transformation = Optimisation of the Airport's as well as its partners' operations in order to achieve absolute emission reductions.
4+: Transition = Compensation of residual emissions through reliable climate projection projects
In the beginning of 2015, Basel-Mulhouse Airport made efforts in order to obtain certification levels 1 and 2.

On November 20, 2017, EuroAirport's management signed a first declaration to this effect (archives - in French language). Certification level 2, obtained in 2018, was renewed in 2019 and once more at the end of August 2020.

During the second semester of 2021, EuroAirport started its work to obtain ACA accreditation level 4. Within this framework, the Airport's commitment was adapted accordingly, and set out in a new declaration (in French language).

In April 2022, EuroAirport's certification for Level 4 was confirmed. The current certification is available here. EuroAirport is Switzerland's first airport to achieve ACA certification level 4. In France, only the Côte d'Azur airports (Nice, Saint Tropez, Cannes) are certified higher than EuroAirport with ACA 4+ certifications.